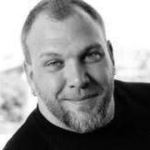 Canan Schuman, PharmD/PhD
Canan Schumann is Chief Editor for Axxiem and for Axxiem's blog "BiotechOntheWeb".

When not writing for Axxiem, Canan works as a Clinical Research Scientist II at the Research and Development Department at Molecular Testing Labs, developing endpoint assays for the detection of infectious disease and cancer.

Canan currently resides in Portland, Oregon, where he received his Honors Bachelor of Science (HBS), Doctor of Pharmacy (PharmD.), and his Doctor of Philosophy (Ph.D.) in Biopharmaceutics at Oregon State University.